Business
GA4 – Upgrade, Migrate and Beyond
Written by Lindsey Williams, Senior Digital Analytics Specialist
Google Analytics is evolving, the next-generation measurement solution from Google has arrived. There are multiple benefits to implementing GA4, from an enhanced, scalable data model, access to raw data in Big Query, cross platform tracking, advanced analysis including predictive capability, to more intelligent tracking which is less reliant on cookies; if you've not started planning your GA4 implementation talk to the specialists at Loop Horizon today.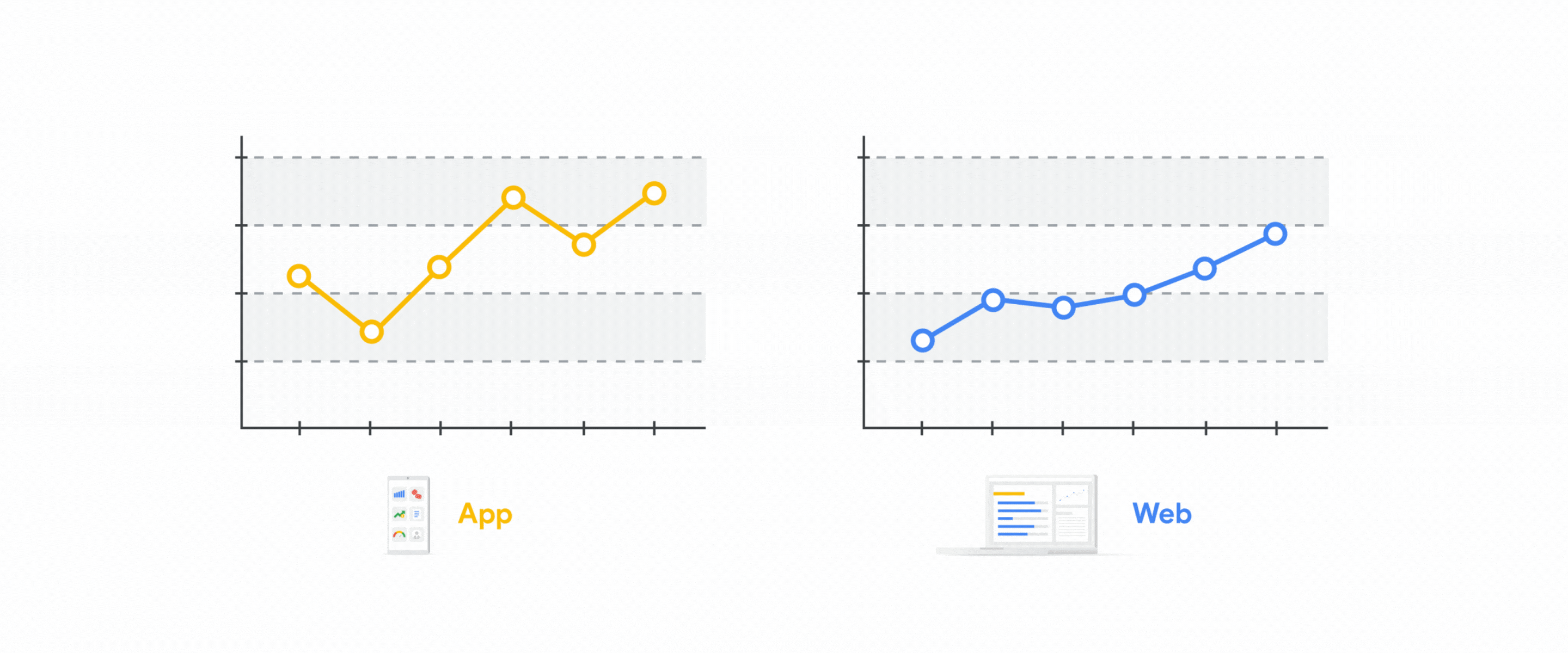 Why bother?
Aside from significant benefits, if you're already a GA customer, the single most important reason to implement GA4 is that Universal Analytics (UA) will be switched off on July 1st 2023. From this date Google will stop processing UA hits; unless you've implemented GA4 tags your digital properties will not collect any more analytics data.
If you require year on year comparison data you must implement GA4 as soon as possible, GA4 tags can co-exist alongside UA tags therefore you don't need to change your UA implementation, you simply need to add GA4 tags.
What's the difference
Data Model
GA4 has a different data model to UA; the methodology behind data collection is different hence the dimensions and metrics captured are not the same. Your UA data will not sit in the same backend database as your GA4 data, consequently the GA interface and reports for GA4 are different to those for UA. We can help you understand your GA4 data and can support in navigating the new interface.
Data Availability
A big benefit of GA4 is that the event level data collected is automatically made available in the Google BigQuery database engine for no additional cost. If required data can also be streamed in to, and managed from, your own data repository, typically a cloud solution, making this truly first-party owned data. This data can be queried and visualised outside of the GA interface, and, crucially for audience development, it can easily be unified and curated alongside other enterprise datasets to generate sophisticated customer segments for downstream targeting.
Server-Side Tagging
An enhanced server side GA4 implementation is also now an option, this offers both improved performance (analytics tags run from a server rather than the customers web browser) and better security of visitor data (data is collected via a customer managed server-side environment).
Additionally, this methodology offers consolidation of collected data, rather than multiple tags sending the same data multiple times, a single 'stream' of data can be sent once to a server endpoint and distributed to multiple downstream entities. This reduces the amount of JavaScript required on the page and minimizes the number of http requests thus improving website performance.
Crucially server side tagging represents opportunity to set first party client IDs via http headers which are not subject to the restrictions and limited lifespan of third-party cookies.
How can Loop Horizon help?
From a straightforward implementation of 'vanilla' tags to a fully functional, future-proofed, server-side ecommerce tracking solution, and everything in between, Loop Horizon can help you plan and implement GA4.
Additionally, we can provide strategic advice and hands on support in relation to the centralisation, unification, and curation of your analytics data alongside other enterprise datasets in your own cloud solution. Availability of analytics data at this level means your analysts and marketing teams will be able to segment and target your customers like never before.
Get in touch to speak with Loop Horizon about how we can support your organisation.